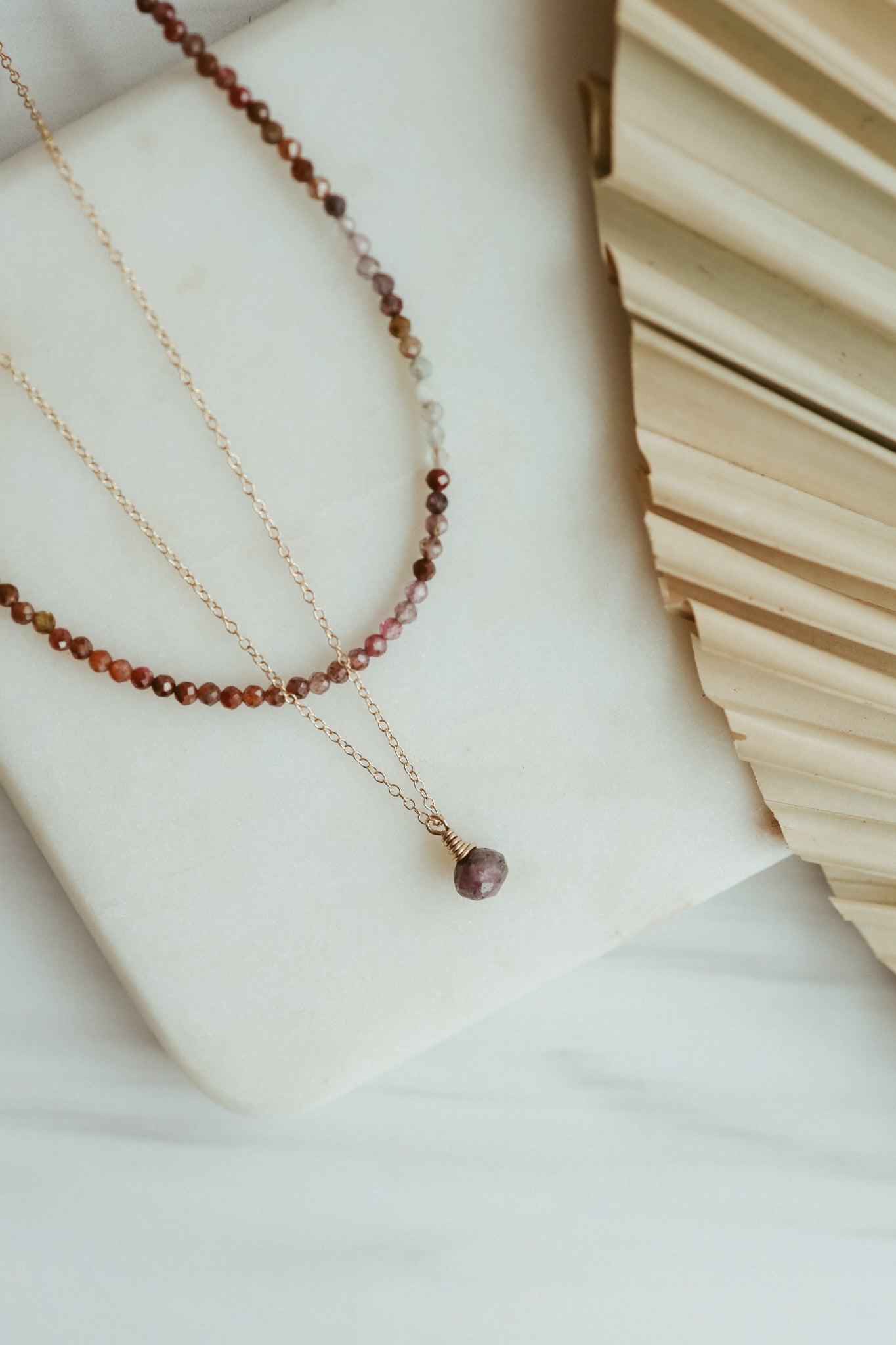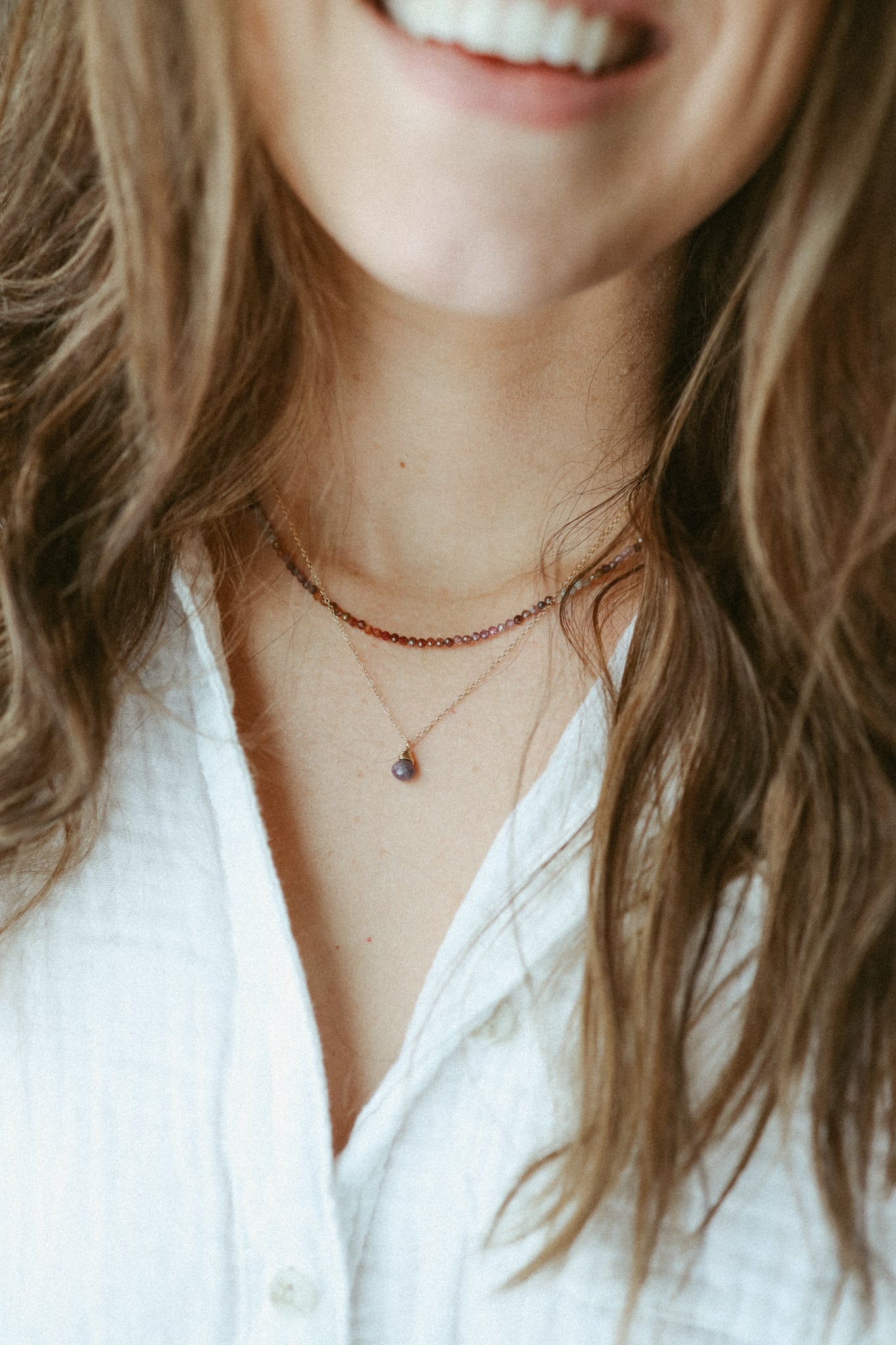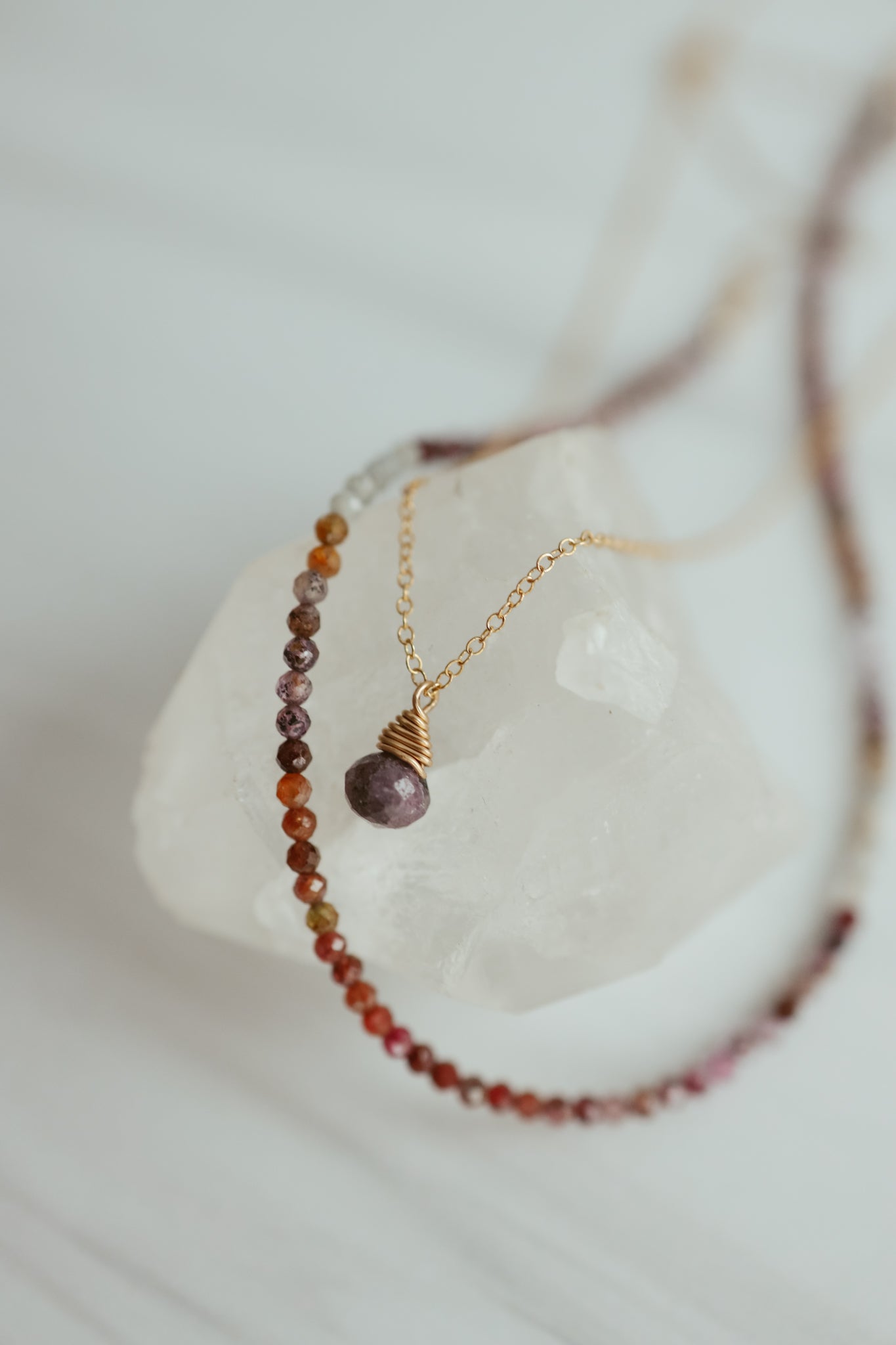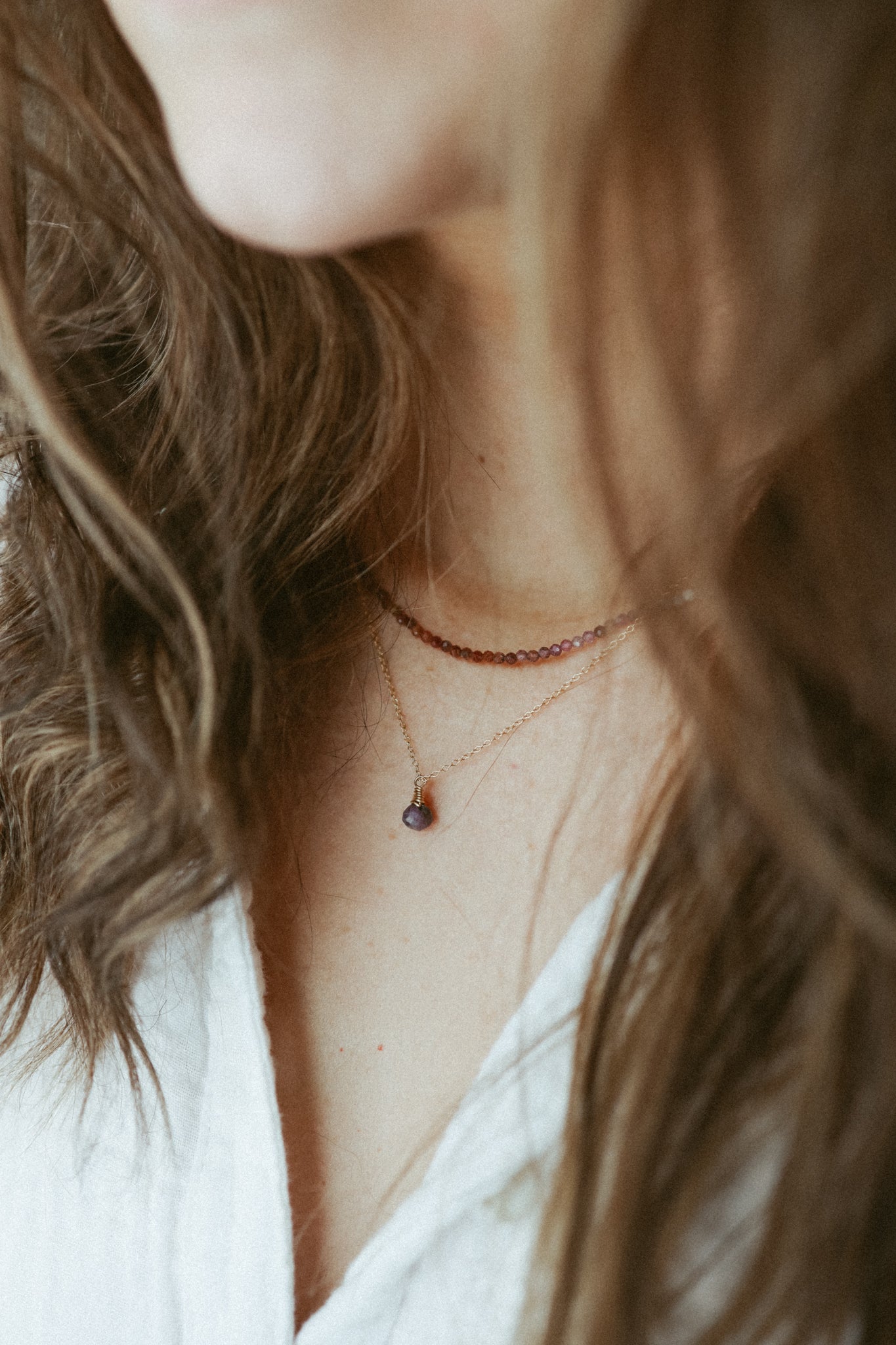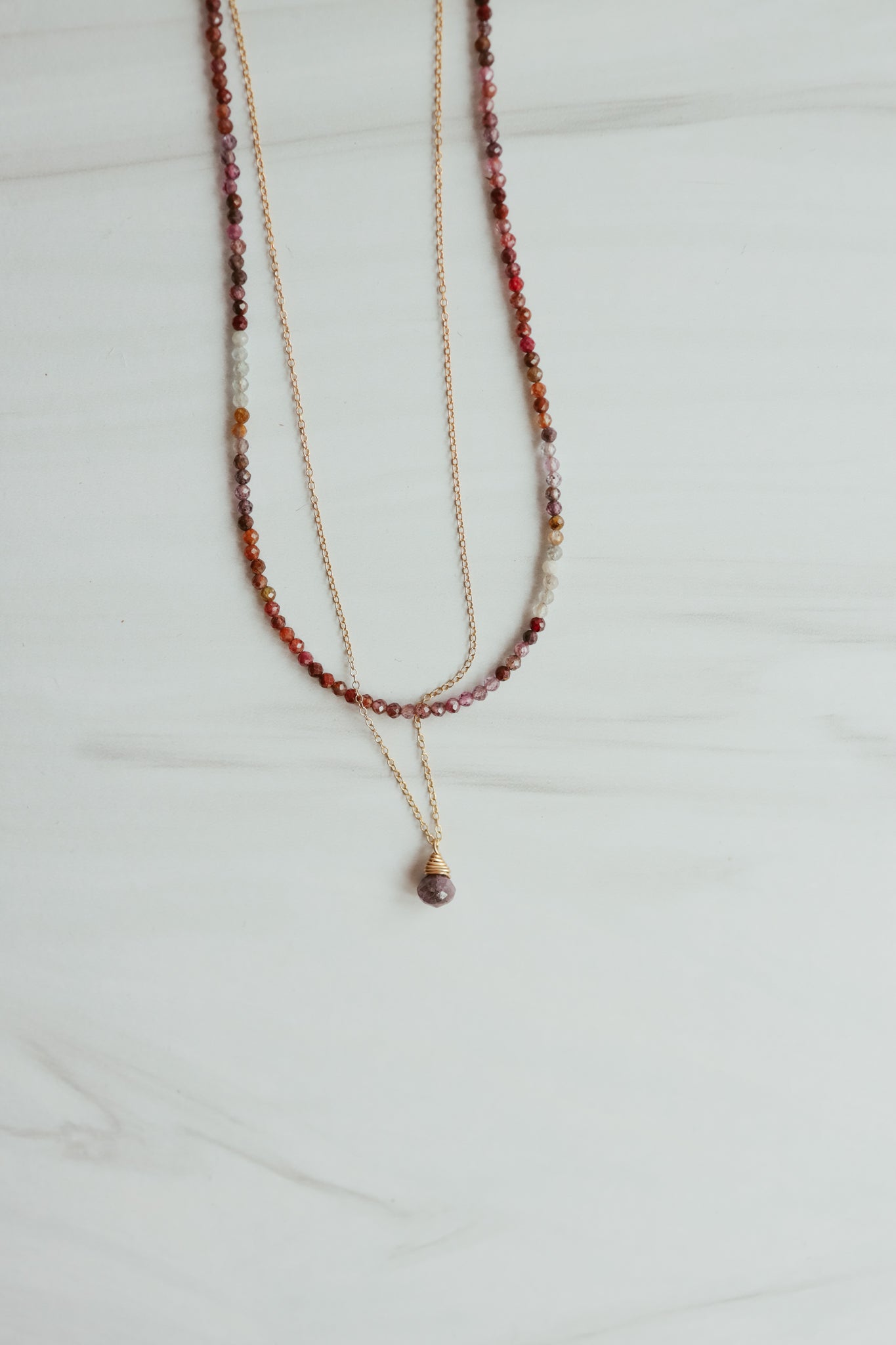 Description
Want to feel like a fancy queen? This is the necklace set for you. Ruby queen has two of the four 'precious gemstones' in it - ruby & sapphire. (the other two are diamond and emerald!) Ruby is a bright, protective, and intense stone. Sapphire is believed to be good for attracting abundance, blessings, and gifts. When you wear the two together, you are basically royalty. 
All of our jewelry is handmade to order, just for you, so each piece will be unique and may vary slightly from what is pictured. 
Sizing
XS = 6"
S = 6.5"
M = 7"
L = 7.5"
XL = 8"

To measure your wrist, grab a piece of string and wrap it around (not too loose, not too tight). From the point where the strings meet, measure the length. This will give you the perfect "goldie locks" fit.

If you prefer tighter or looser, go up or down a size. If you are unsure - drop your measurement in the notes, along with your fit preference, and I'll pick the best size for you!