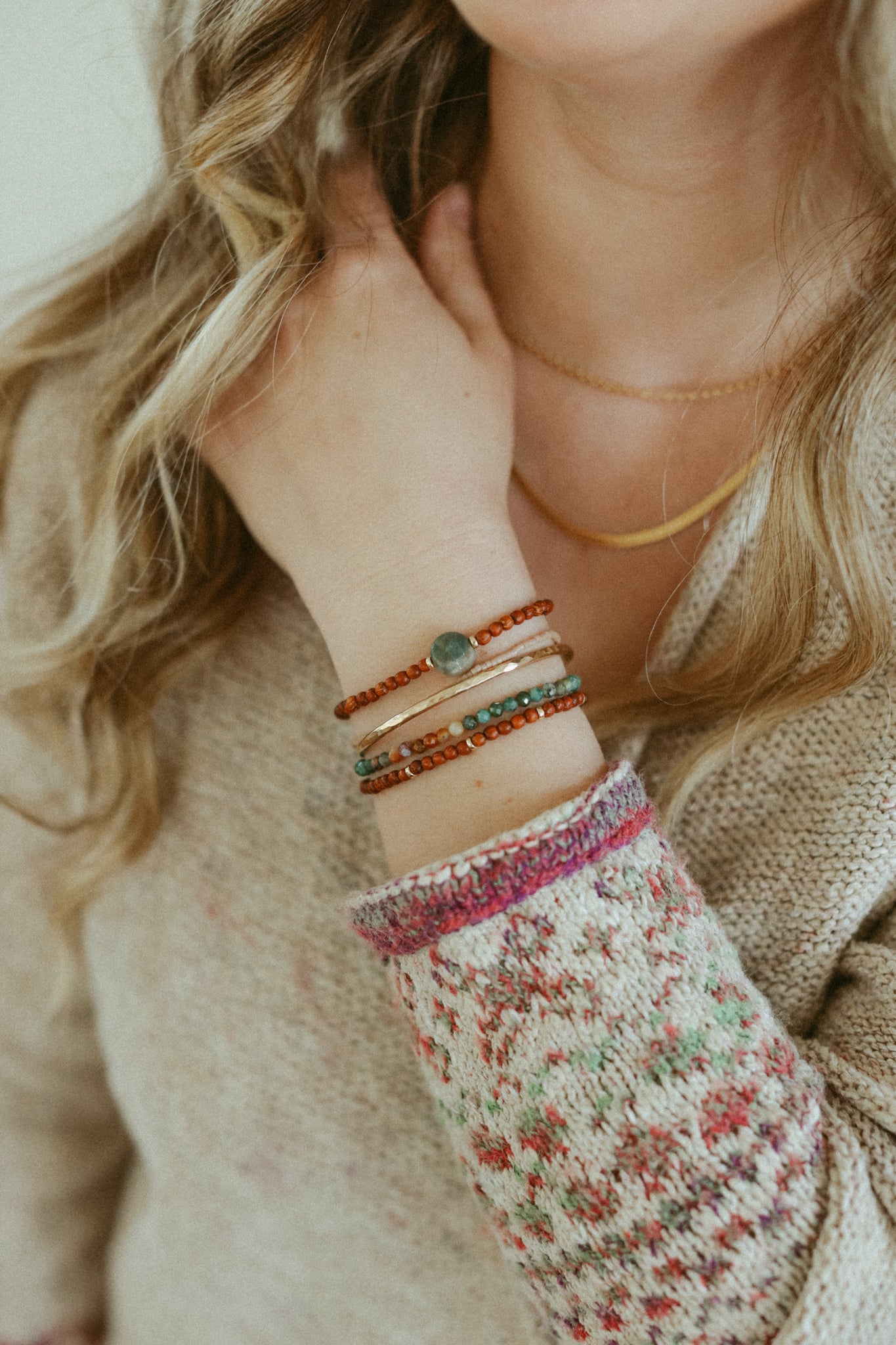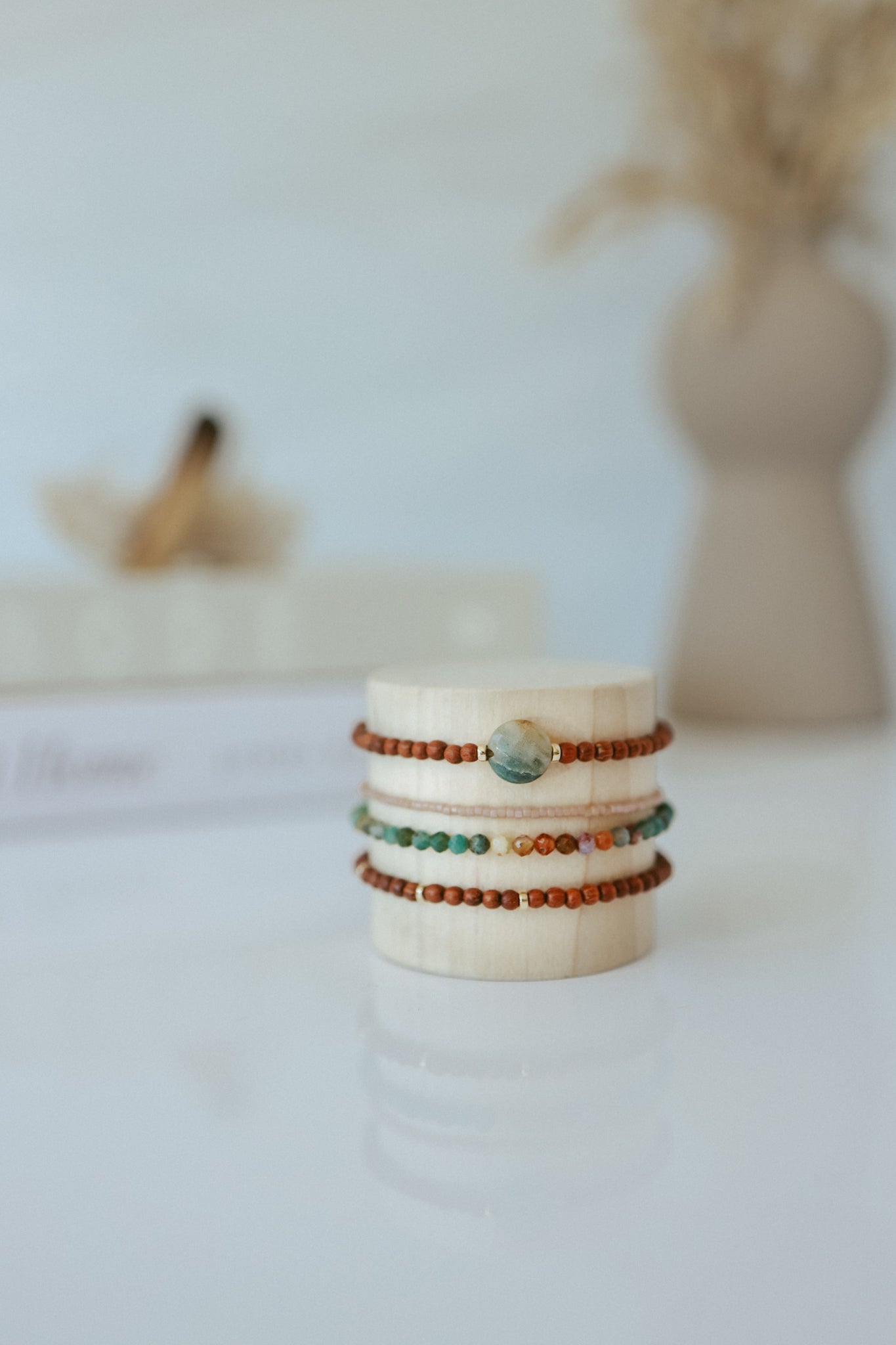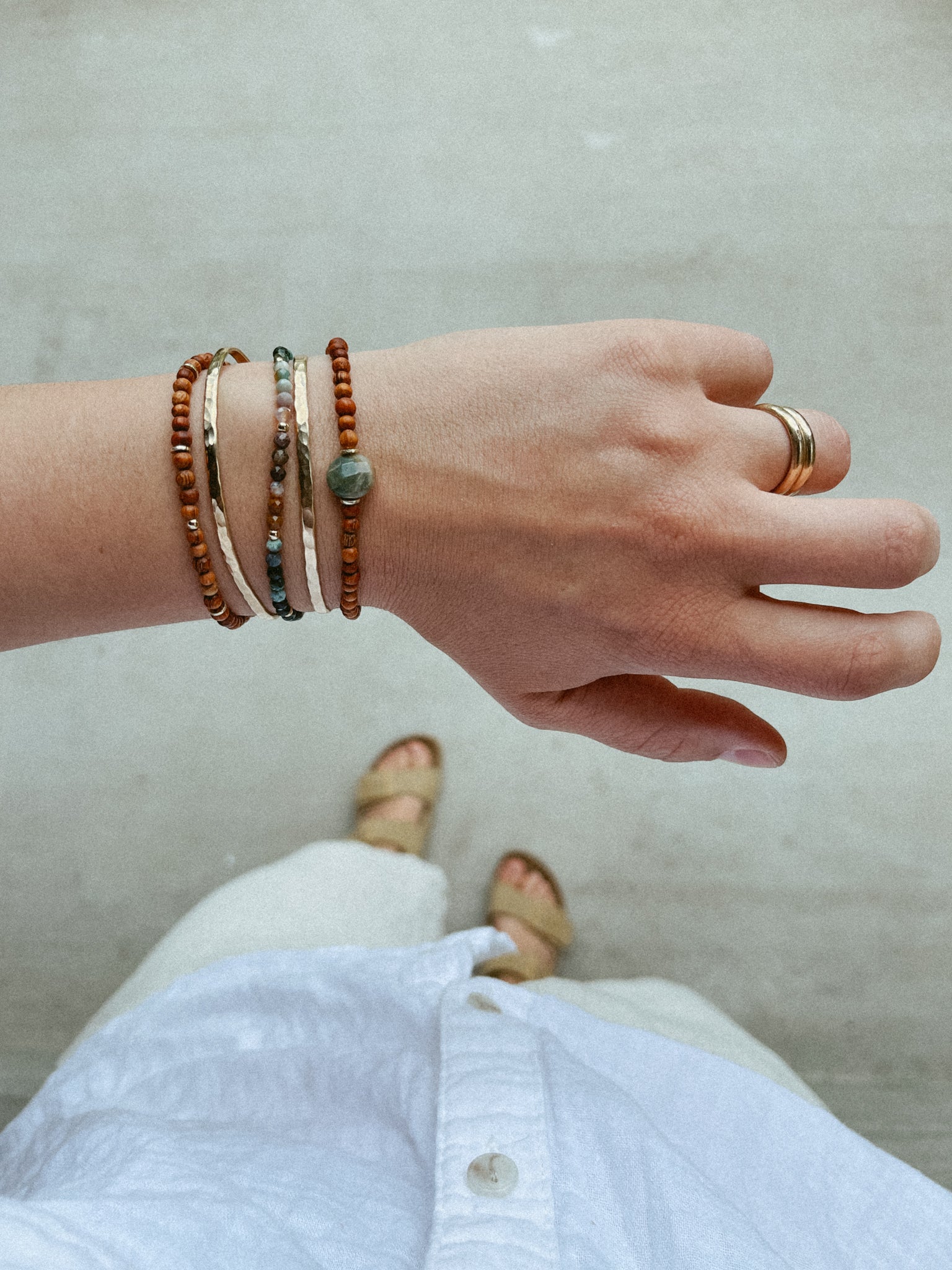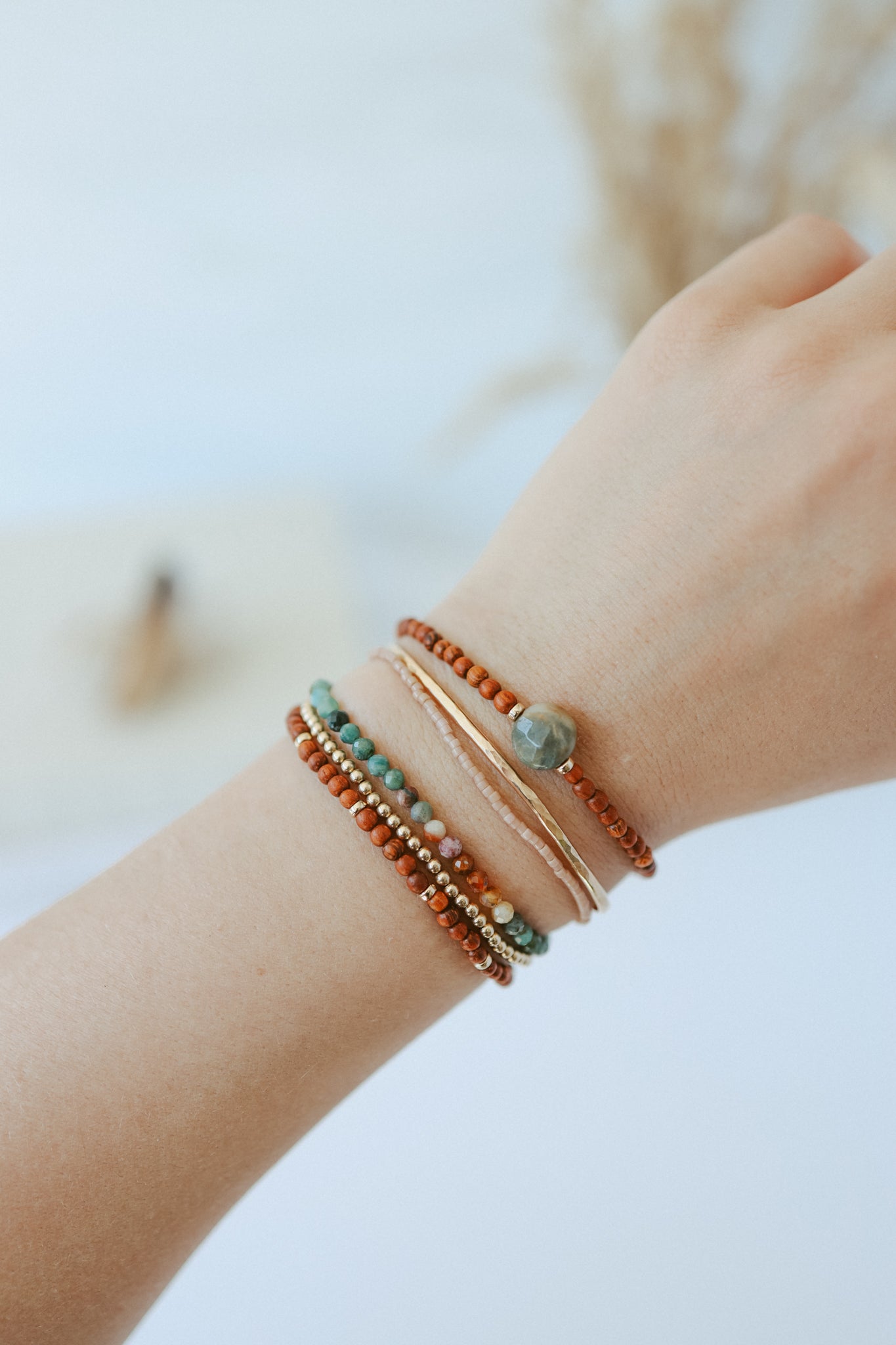 Description
Life is full of ebbs and flows, just like the ocean's tide. This stone promotes ultimate inner healing, tranquillity, and wholeness. It is also very supportive during times of stress and encourages patience. 
Pairs ✨beautifully✨ with the shine and dots stackers. 
 
All of our jewelry is cultivated from nature and handmade to order, just for you, so each piece will be unique and may vary slightly from what is pictured. Due to the nature of ocean Jasper no two focal beads will look alike and are made of various colors. If you are looking for a specific color, please put that in the notes and I will reach out with color options!

Sizing
XS = 6"
S = 6.5"
M = 7"
L = 7.5"
XL = 8"

To measure your wrist, grab a piece of string and wrap it around (not too loose, not too tight). From the point where the strings meet, measure the length. This will give you the perfect "goldie locks" fit.

If you prefer tighter or looser, go up or down a size. If you are unsure - drop your measurement in the notes, along with your fit preference, and I'll pick the best size for you!