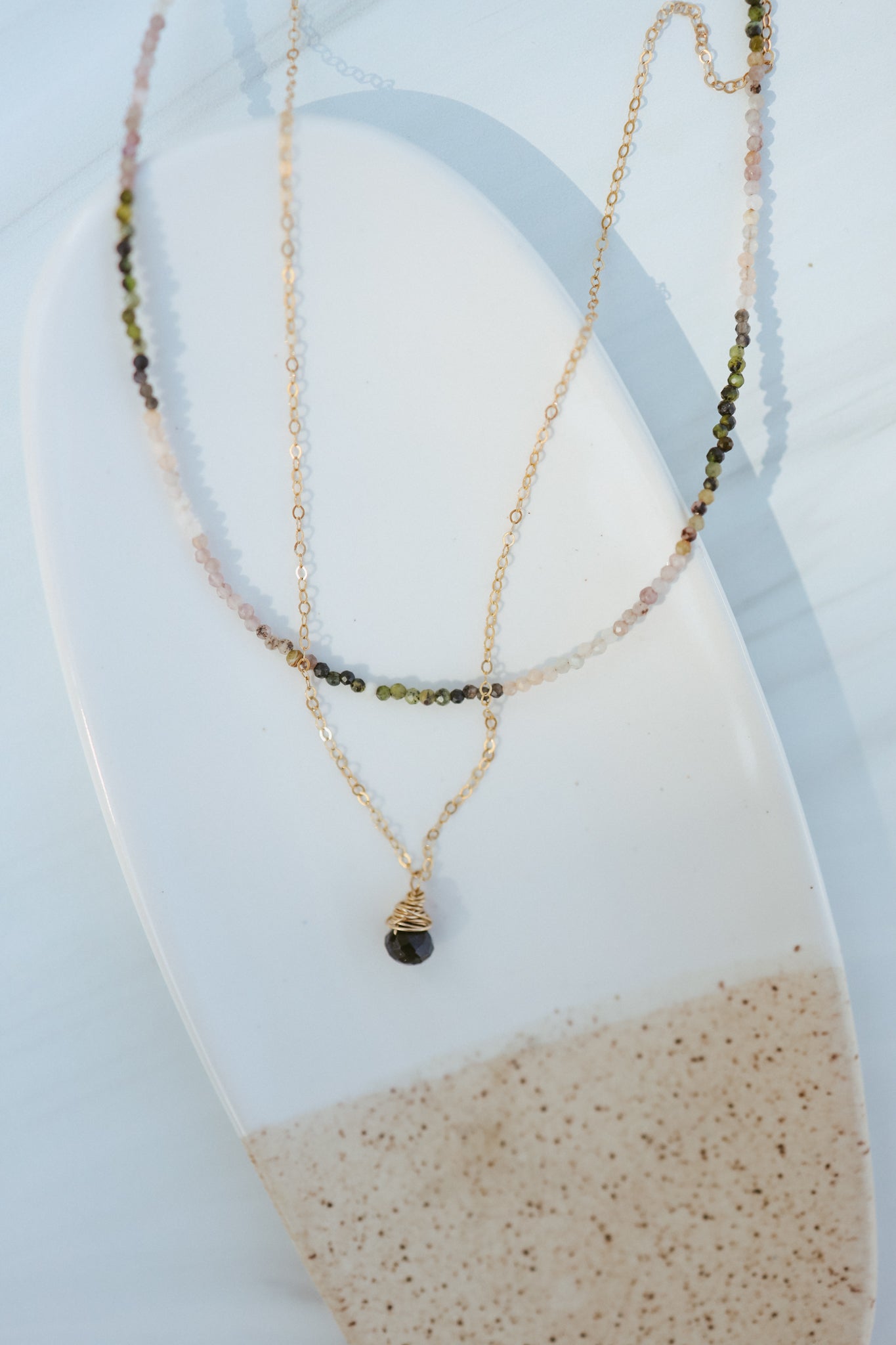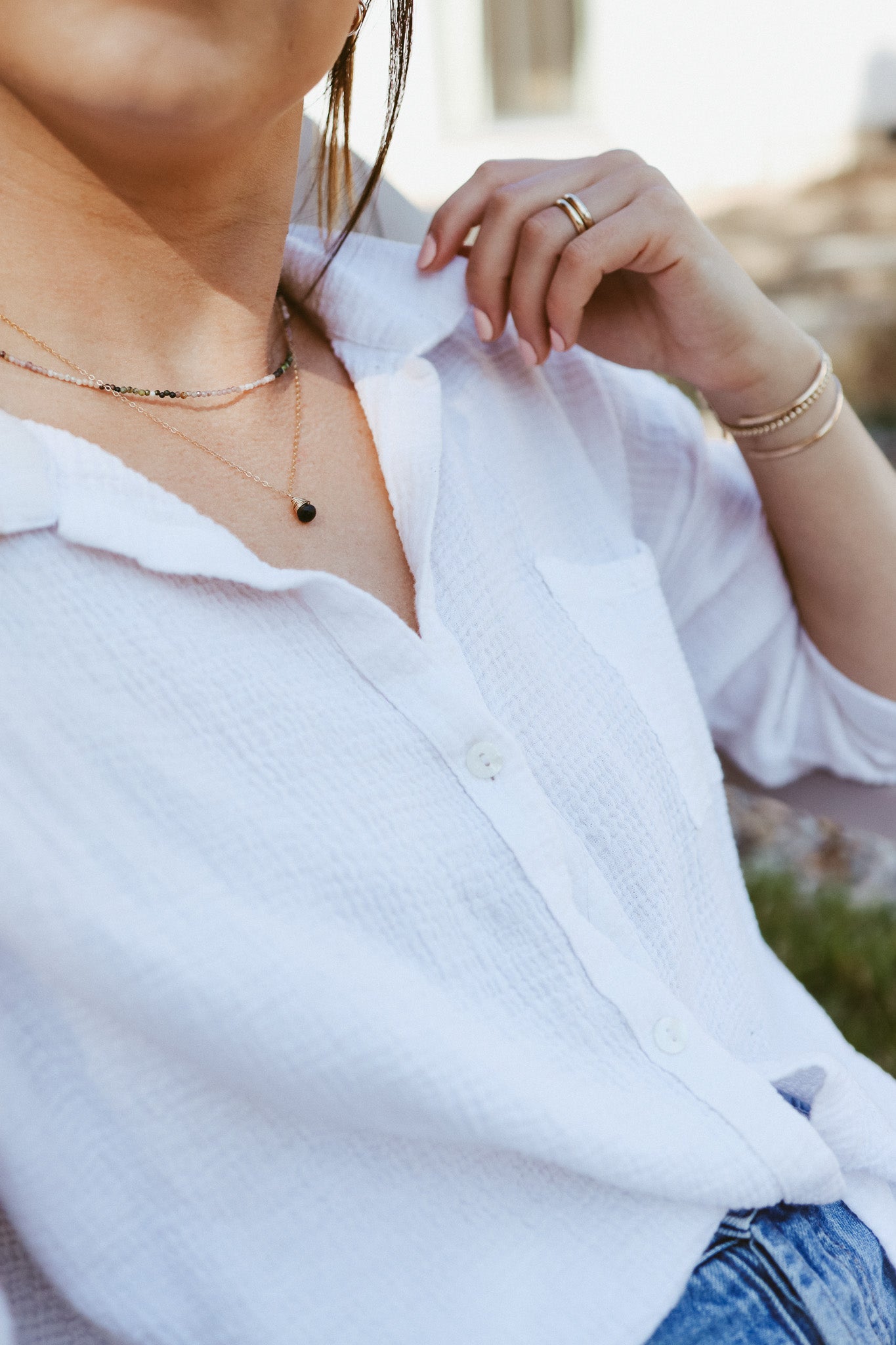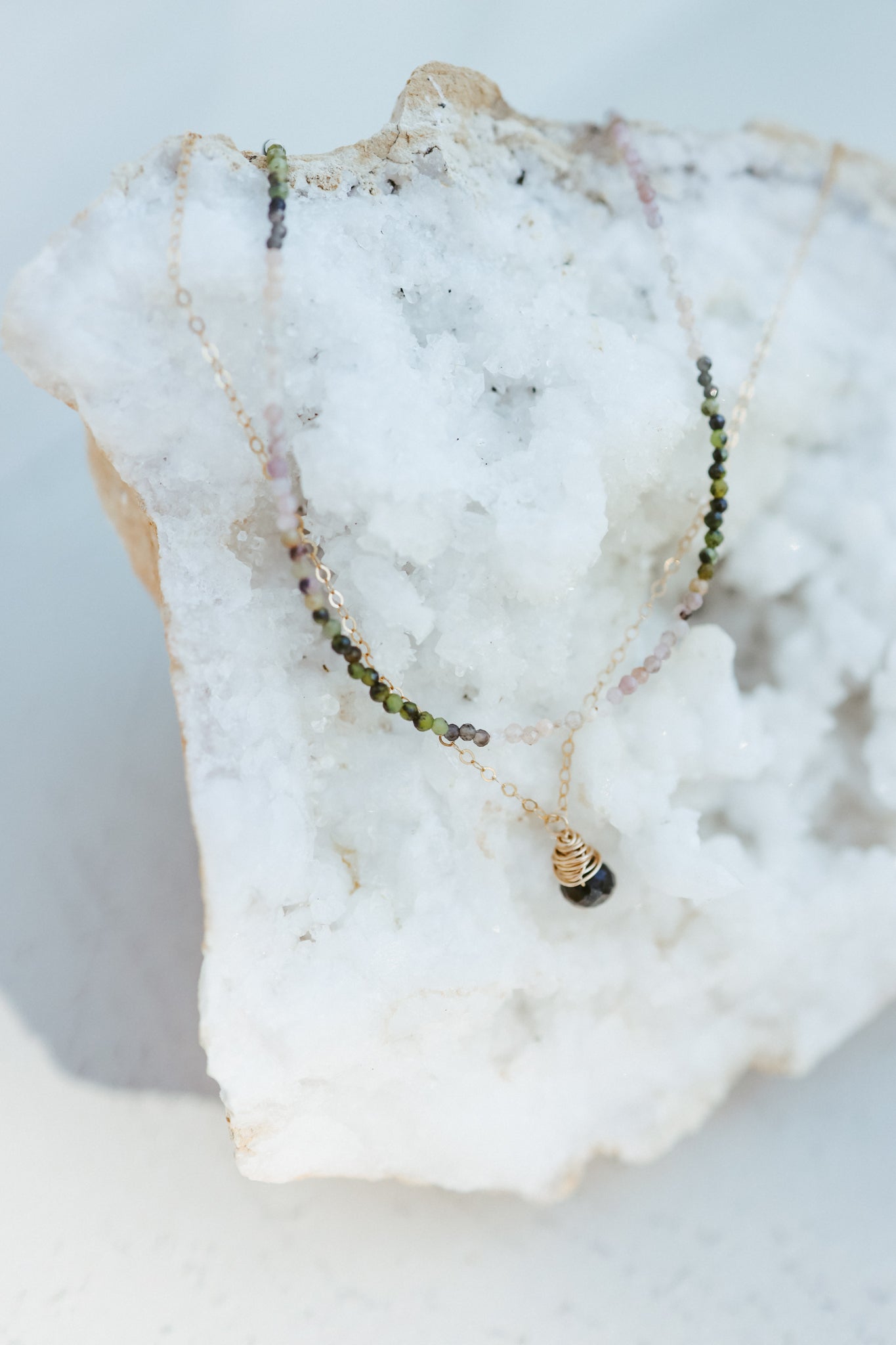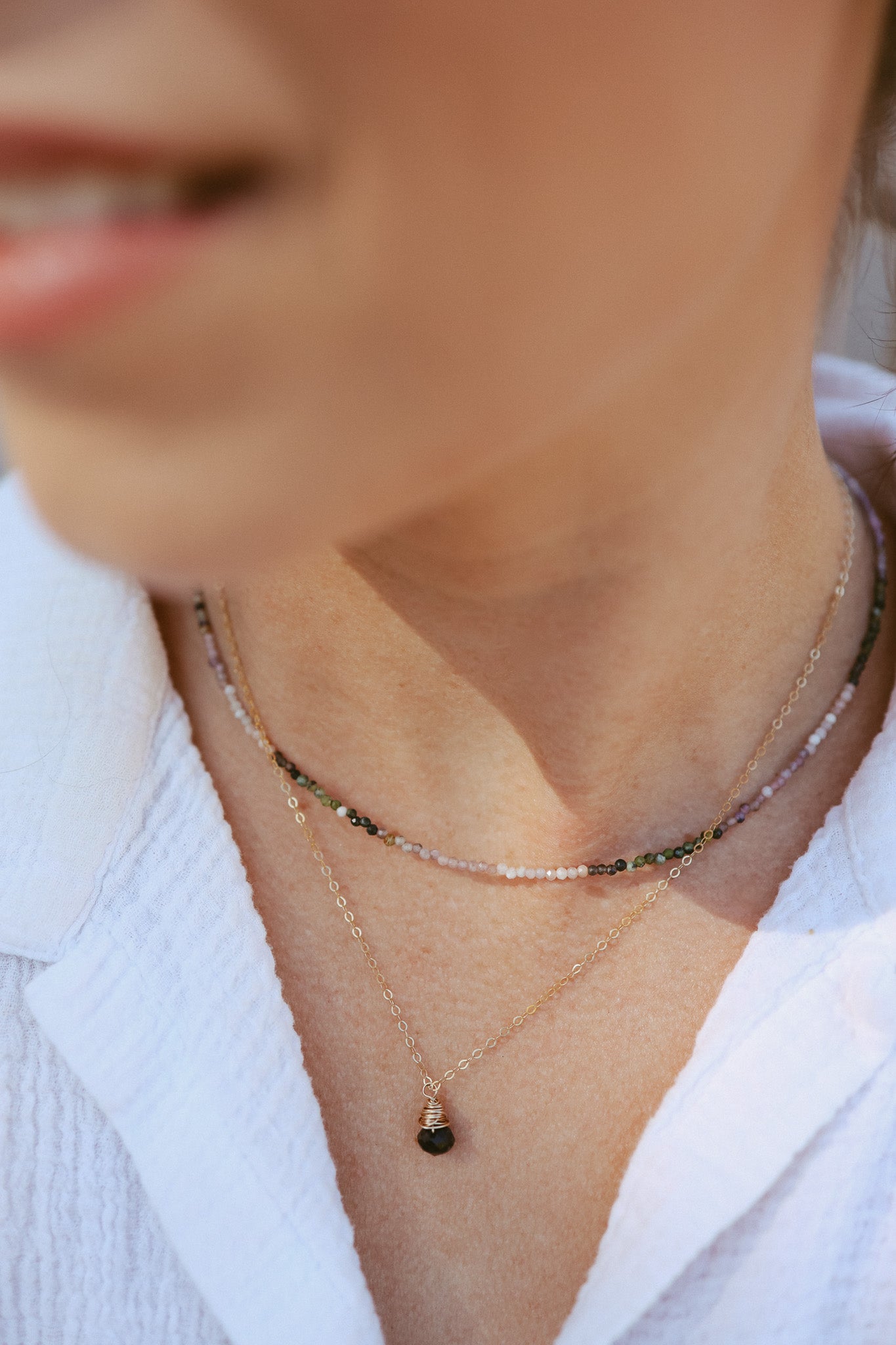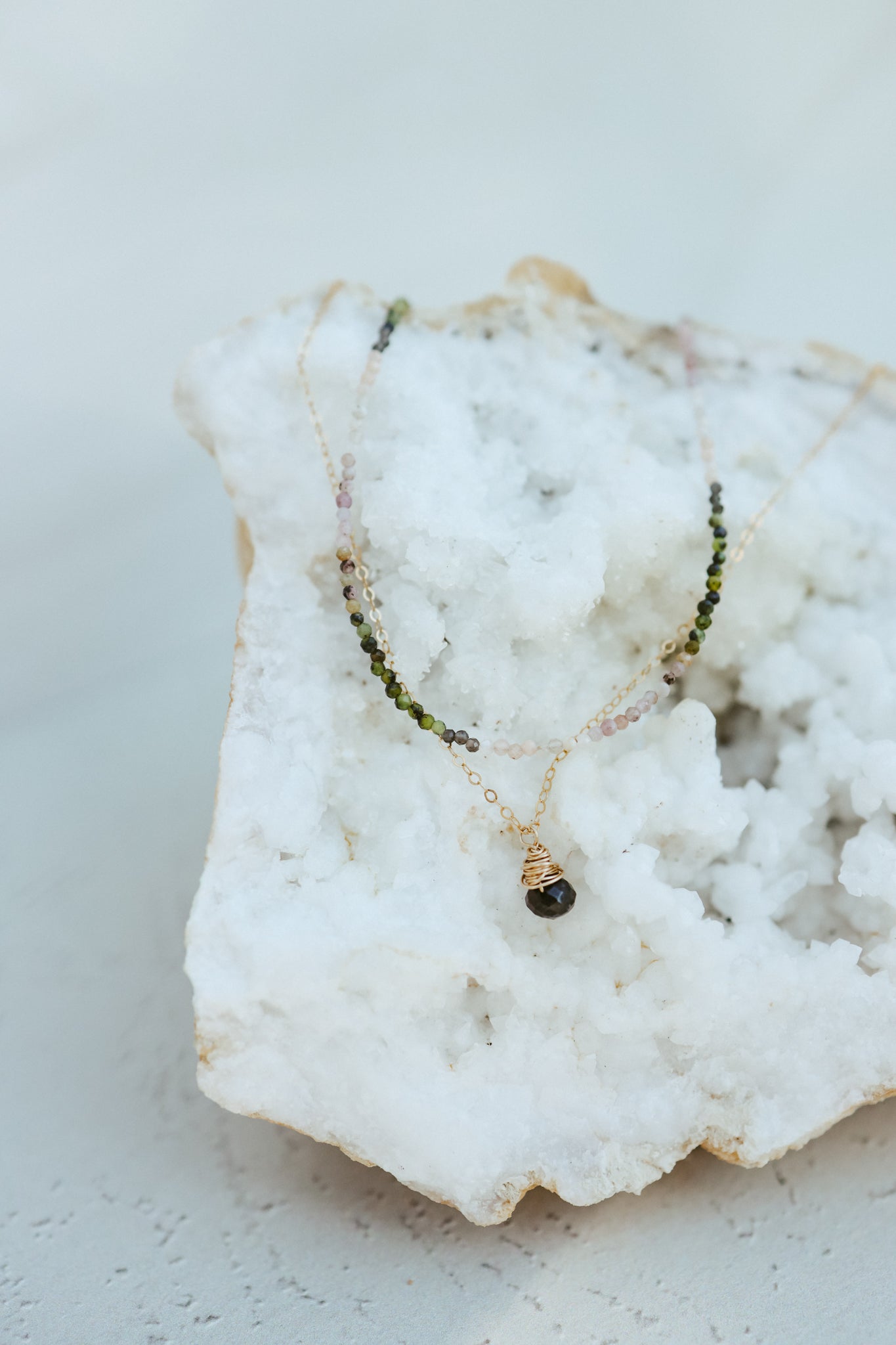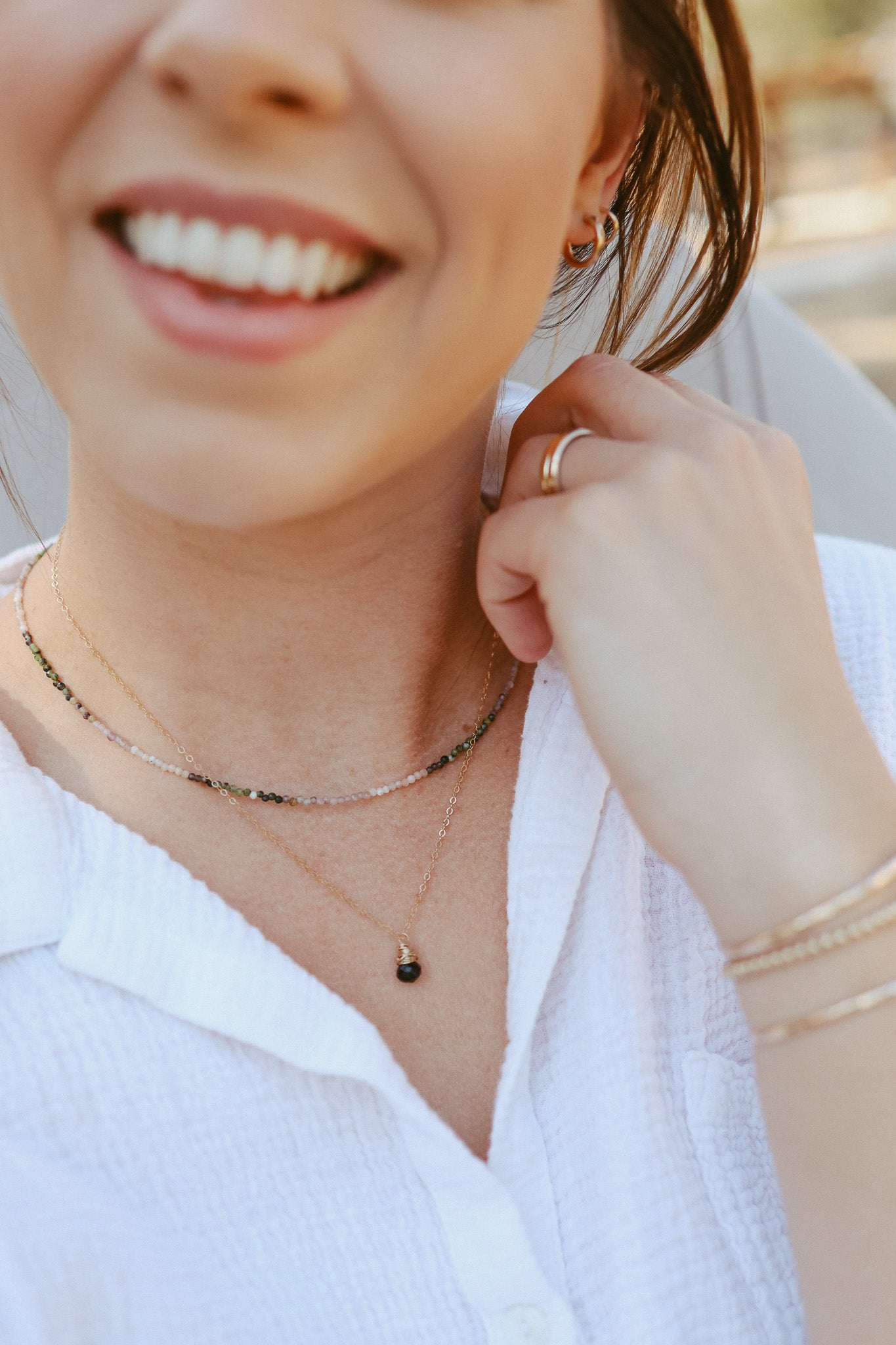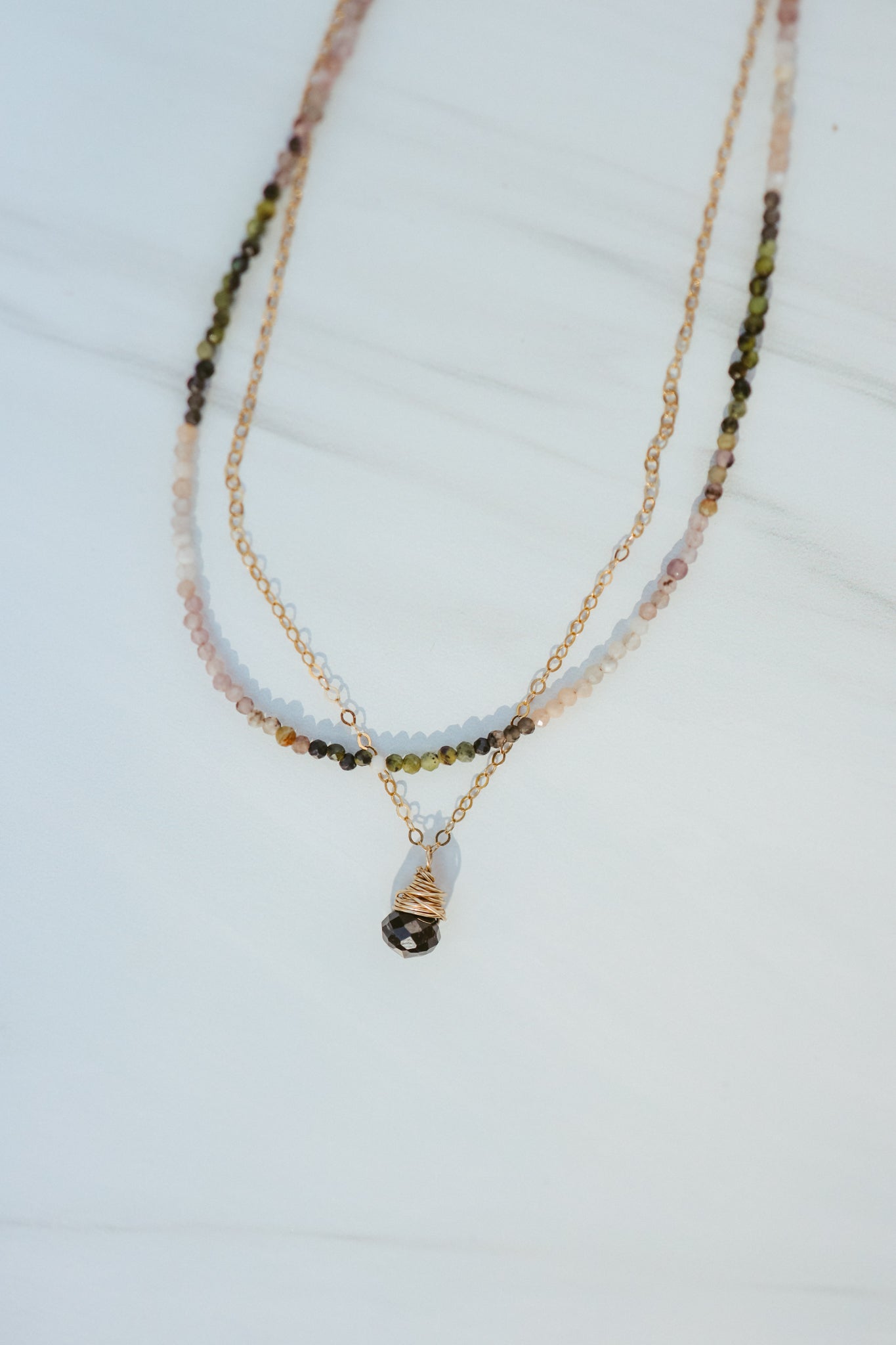 Description
not just another beaded necklace, this beauty has some rare gems! 
a mixture of yellow turquoise, lepidolite, and peach aventurine mini gems with a black tourmaline pendant. all gold fill accents -- because we only use the best quality for you!
Sizing
XS = 6"
S = 6.5"
M = 7"
L = 7.5"
XL = 8"

To measure your wrist, grab a piece of string and wrap it around (not too loose, not too tight). From the point where the strings meet, measure the length. This will give you the perfect "goldie locks" fit.

If you prefer tighter or looser, go up or down a size. If you are unsure - drop your measurement in the notes, along with your fit preference, and I'll pick the best size for you!